Hello,
I had a fantastic weekend in Peniche, Portugal. It was the first time I visited Peniche and I loved it !!!
I stayed in a guest house called White Guest House
Spacious rooms and bathroom, all very clean and beautifully decorated and also children friendly, with games and books and spaces for them to play.
Double Room
I stayed at a double room with our private bathroom with free access to Wi-Fi in all areas . It was the best room I found in the area and at a relatively reasonable price.This room is at 17-minute walk from the beach. It has barbecue facilities and a sun terrace, although when I went it was not very good weather ?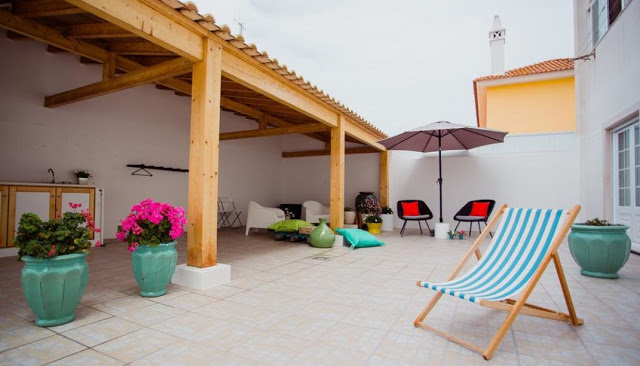 The White Guest House is situated in the Center region, 600 meters from the Peniche Fortress. The breakfast was included in the reservation, and I must say that was one of the best breakfasts that I have eaten, very well composed, a delicious combination of typical and European food that can be enjoyed outside in the terrace.
The private bathroom was very clean with fresh towels daily. It also had free shampoo and shower gel.
Private Bathroom

Private Bathroom
I must also mention how well received I was by Maria, it was an excellent host, always very attentive from the beginning of our stay and of course Manuela for the fantastic breakfast I had every day and Inês. In overall, the staff was amiable that made me feel like their own family. Spoiling guests on a daily basis with pampering, which was a surprise.
I found this room on the website called booking, it is the place where I reserve all of the properties to stay, because normally I always have discounts on booking. You guys can use my boyfriend's links to have a discount off €15 on your next booking.?
I will definitely be going back and would highly recommend if you are going to Peniche to stay at White Guest House.
Stay tuned to part two where I will talk about the places where I have been and what I recommend to visit
I hope you enjoyed! ✌️